The latest piece for the You Got The Silver Artisan Collection, a huge sterling silver Navajo inspired hand stamped turquise bangle.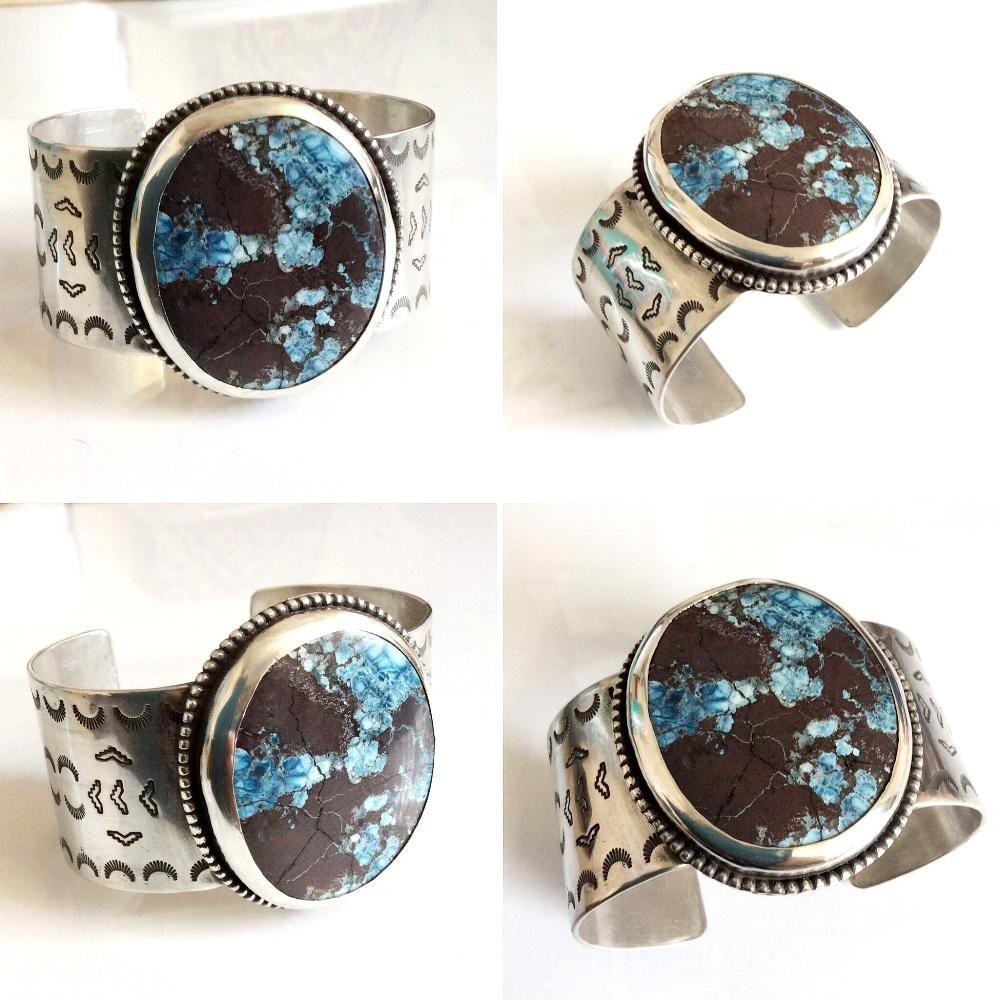 First part was making the setting, I used a heavier gauge of silver this time, the piece is cut to size, soldered, shaped and formed to fit around the cabochon. Next I used a heavy gauge backing plate to solder the setting onto. At this point I also added the beaded detail around the setting. The setting is then cut out to shape taking care not to file away the details.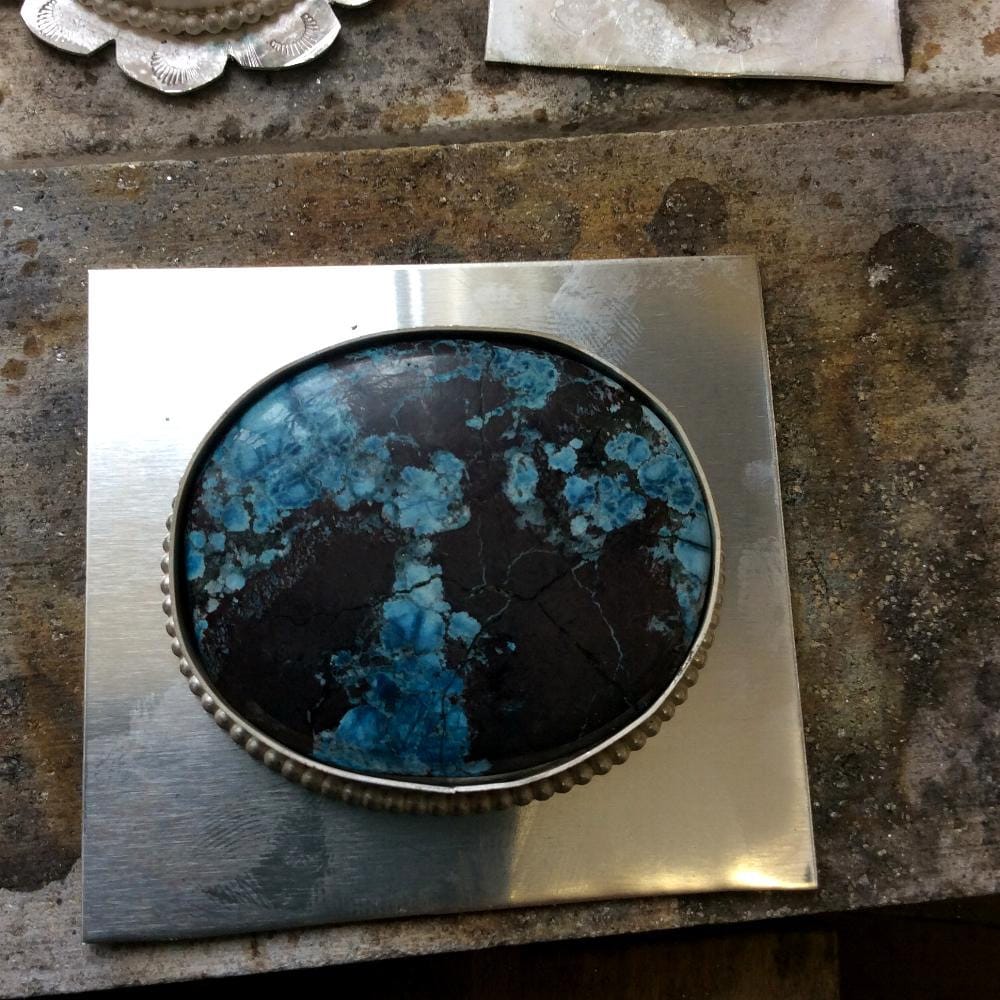 The bangle itself was cut from heavy gauge sterling silver sheet. Then hand stamped traditional American Indian patterns are struck in to the surface. A true single blow is need to stamp correctly. Next I formed the bangle into an oval shape using rawhide mallets and silversmithing stakes. The silver is then prepped ready to attach the setting.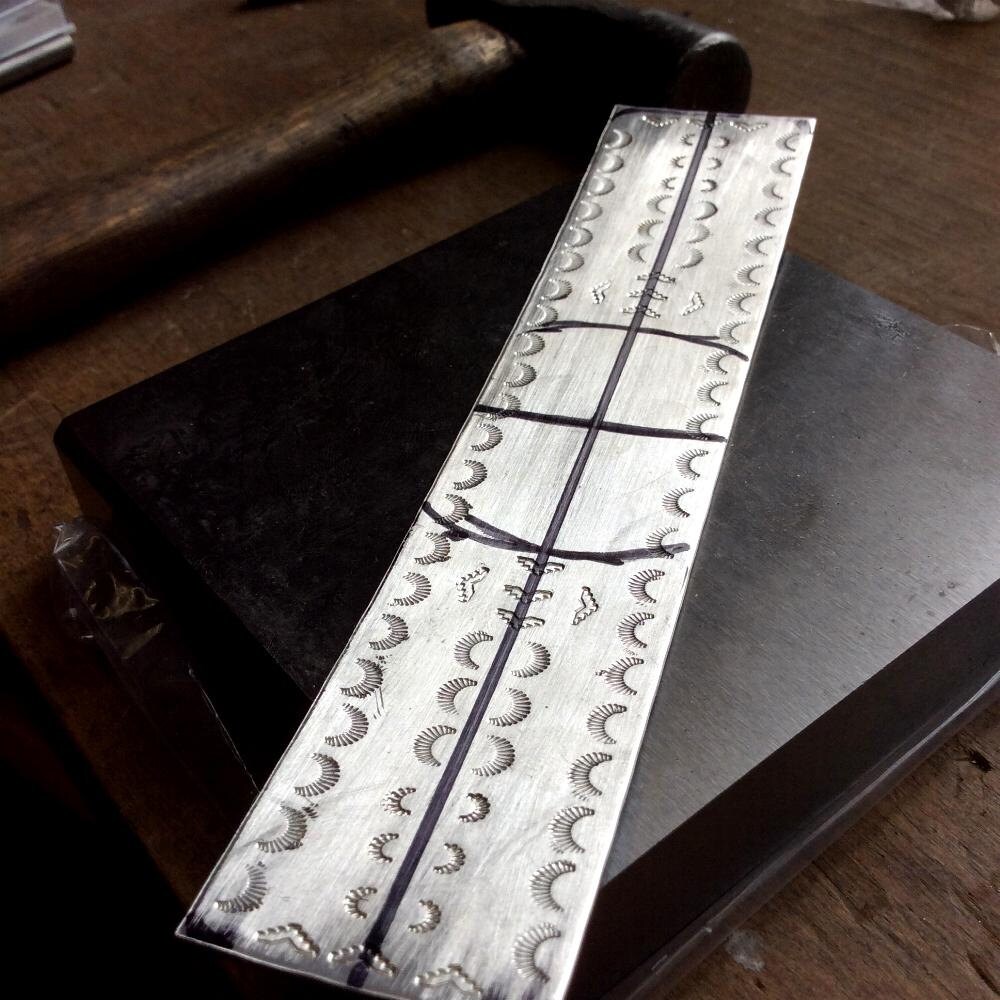 Because the setting was so large I changed the oval shape of the bangle to have a flat top to secure the larger setting surface area. This would help further down the line if somone wanted to squeeze the gap to suit their wrist.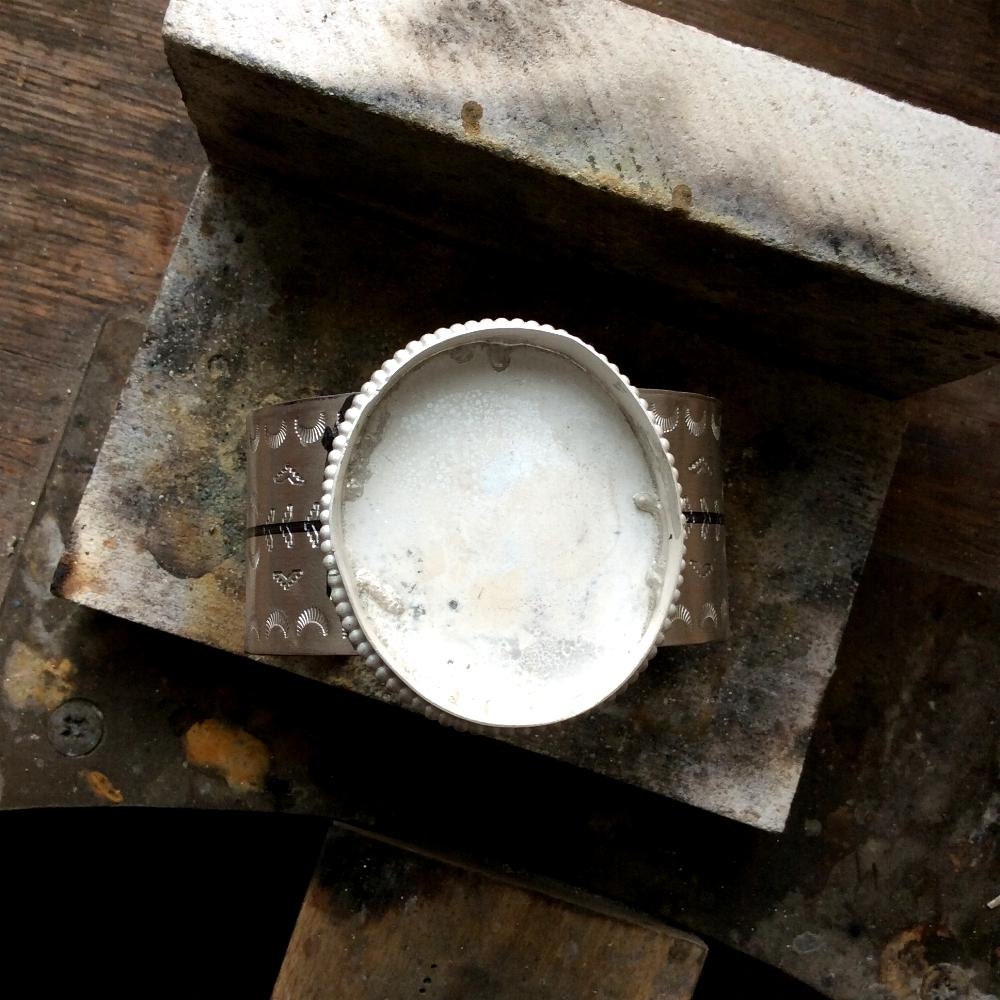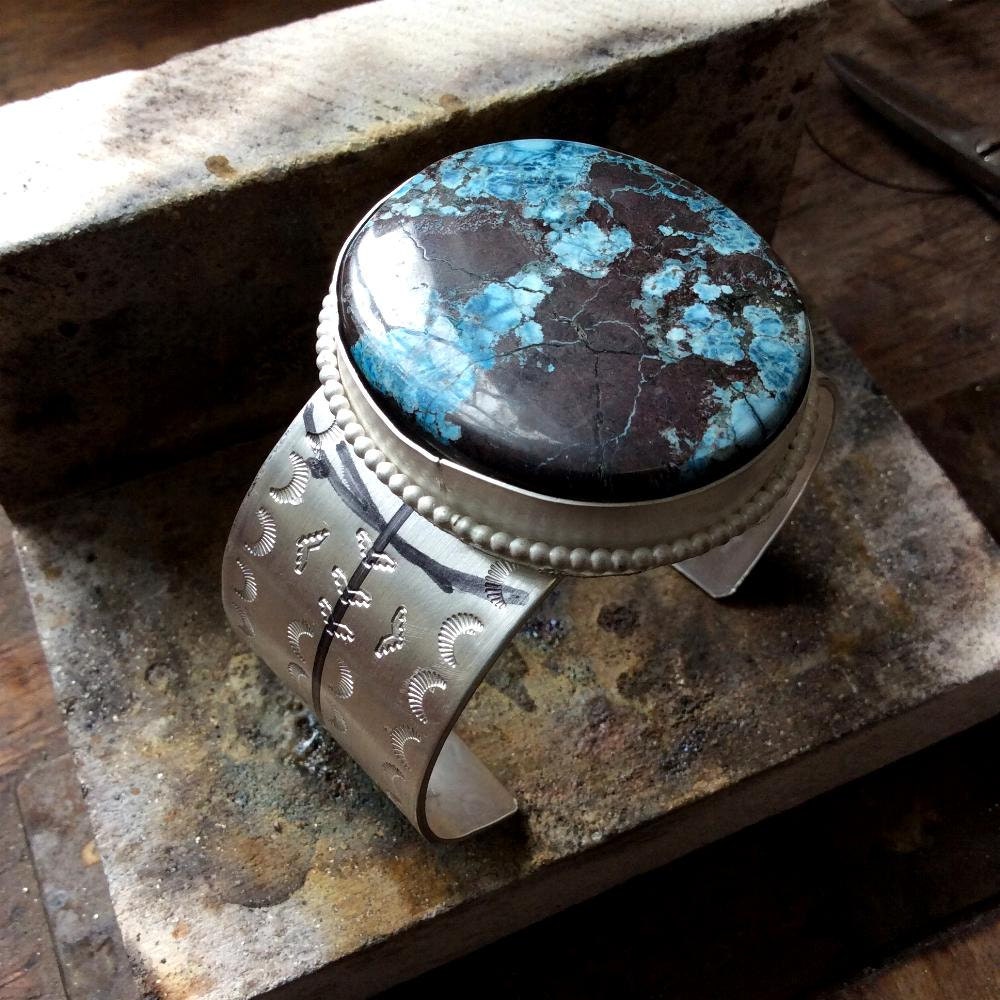 Setting a piece this size takes a long time and a lot of elbow grease. A rub over setting is literally what it says; you are pushing/rubbing the metal over the stone to hold it in place. The heavier gauge on the silver made it a lot tougher than normal! Once it's all done, the silver is given a patina using oxidisation chemicals to make it go black. The finishing on this item was achieved by filing, then hand polishing, going down through various grades to get a vintage feel to the piece.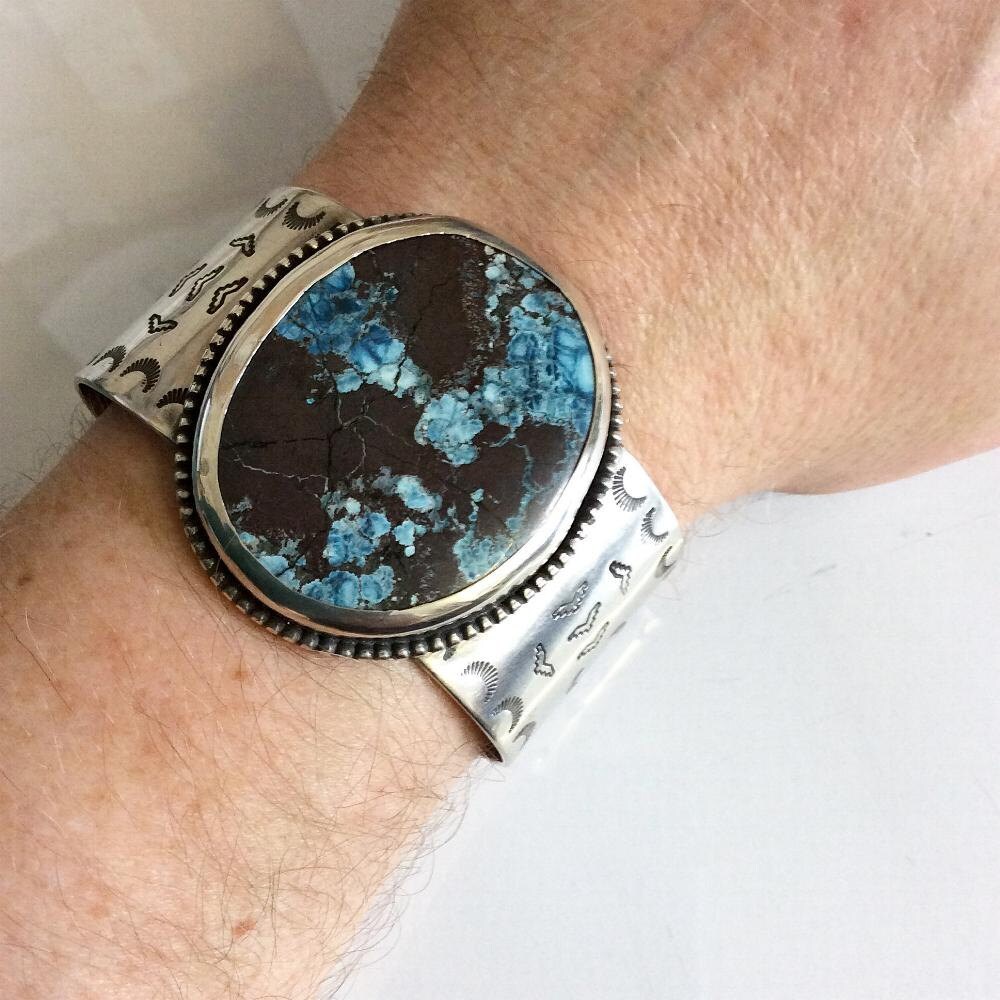 Weighing in at huge 104.5 grams, set with a 0.90ct Tibetan turquoiuse cabaochon, this is a beautiful piece to add to The YGTS Artisan Collection.